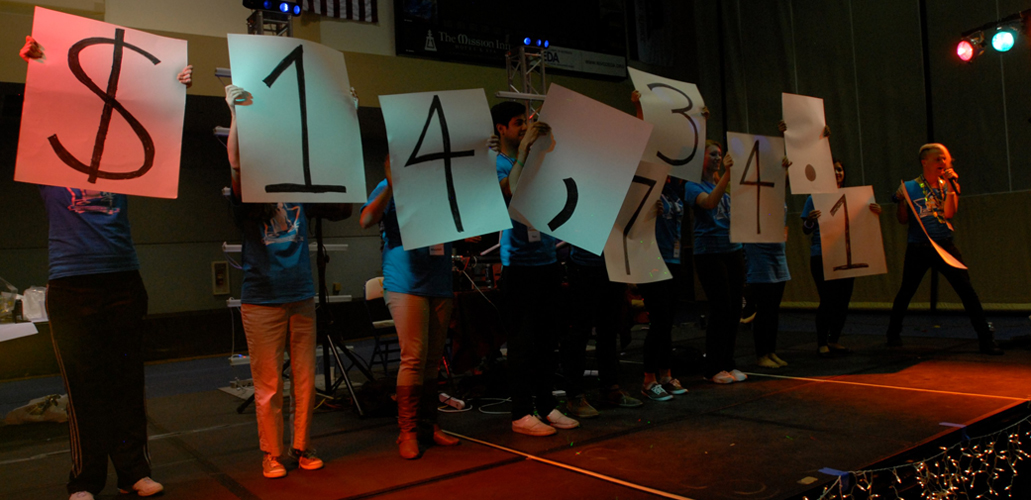 Held on February 24 at the Student Recreation Center, Dance Marathon 2012 raised $15,000 for the Guardian Scholars and was a smashing success, far exceeding the original goal of raising $10,000. Co-sponsored by the UCR Student Alumni Association and Golden Key International Honour Society, Riverside, the event was planned and executed in less than six months, with over 200 attendees.
Top fundraising group: Go-Go-Guardian Scholars
Top fundraising individual: Kafele Khalfani
Planning Committee
Behind every Dance Marathon there is a dedicated group of organizers! Meet the faces behind the cause. These student workers have volunteered hundreds of hours to make DM2012 a success and were the inaugural planning committee.

Jonathan Mansoori, Executive Chairperson:
jmans002@ucr.edu
Wendy Montero, Executive Director of Logistics:
wendy.montero@email.ucr.edu
Derek Roberts, Executive Director of Morale:
derek.roberts@ucr.edu
Jasmeet Kaur, Executive Director of Fundraising:
jasmeet.kaur@ucr.edu
Ravi Choudhuri, Executive Director of Entertainment:
rchou004@ucr.edu
Agnes Nazarian, Executive Vice-Chair:
anaza003@ucr.edu
Advisers DM2012
Vanessa Bryan, co-adviser for Golden Key:
Vanessa.bryan@ucr.edu
Emily Nudge, co-adviser for Golden Key:
Emily.nudge@ucr.edu
Kristin Seiler, adviser for the Student Alumni Association:
Kristin.seiler@ucr.edu